---
Scheduled DiNapoli Training Courses


Individual tutoring is provided by some trainers on request








G`Day Joe,

I am writing to thank you for the most amazing and best seminar I have ever attended. Your Advanced Private Seminar is the best seminar available to traders of all levels. Not to mention the exotic location for the seminar.

Firstly the seminar. As you know my experience in the market place is one of a floor local learning a completely new game of screen trader. The transition has come with great difficulty as my floor conditionings are deep, however your trading mythology has helped me enormously. Attending your Advanced Seminar and watching you plan your strategies and actually trading them has cleared up every grey area I have had with my trading. My confidence is extremely high (and focused) after this seminar and my success rate is also very high. Your incredible trading discipline has taught me how to succeed. This seminar without a doubt has given me the final key to the treasure chest, thankyou.

And as for the seminar location what can I say, your private trading room in your condo has the most awesome view over Bangkok I have ever seen. Bangkok as bustling as it is has an amazing aura about it. Your knowledge of the Thai culture and of Bangkok itself provided the perfect Thai experience.
Thankyou for providing a tour of Bangkok including all your contacts for bargain shopping and the best tailor made suits in Thailand. The Thai restaurants you took us to are world class, I have tried to find some similar here in Oz but just can`t get it.

This seminar was almost classed as a tour with an intensive seminar as part of the itinery. I will most definitely be coming back to Thailand for another Advanced Seminar as the trading knowledge is invaluable, but more importantly your hospitality and tours of Bangkok are number one.

Take Care & Keep Safe
P C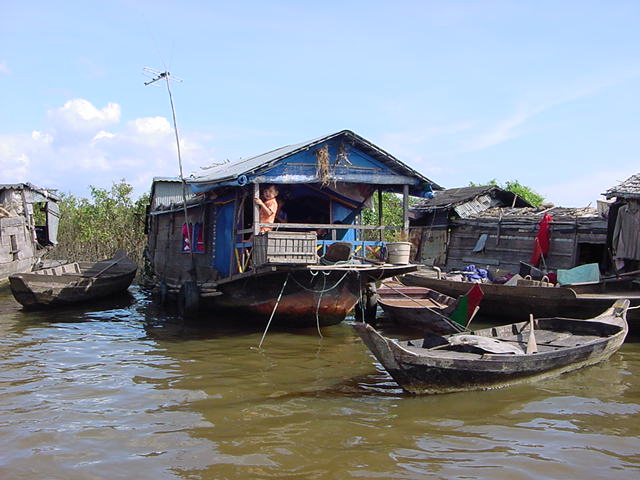 Joe,

I just wanted to write and tell you how much I enjoyed the advanced seminar as well as the hospitality you and Pat showed to all of us. The seminar itself was great and I can already see the impact it is going to have on my trading even though I've only been back at trading for a week now. I expect to be repeating it after I have had plenty of time to absorb and explore what I learned there (next year). Seeing the way you handle the entire problem of trading was very useful for me, reinforcing the things I do right and pointing out some issues that need more work. I keep telling my wife (when she questions the charges to Coast) that I haven't yet regretted a single dime I've paid you. That remains true! I'm really glad to have found the right teacher so early on in my trading career.
And Bangkok! What a city! You know the guide book I had been reading said that some people found Bangkok sensorially overwhelming; I figured, no problem, I've been to the biggest city in the world (Mexico City). But Bangkok got me. I don't know what exactly it was. Maybe it was all of the incredible street activity, the sights, sounds and smells. Maybe it was the contrast of such an intense city populated by such warm, open people. Maybe it was that there were more beautiful young women then I have ever seen in any one place. (Partying with you and the guys at the clubs was great fun and I'll leave it at that. Enough said.) Thailand really deserves its name as the "Land of Smiles." Coming home was quite a shock. Americans, by contrast, are XXXXXXXXXXXXXXXXXX-- I agree wholeheartedly with you; Americans do need to travel more and not just to the places that are so similar to here (like Europe). Asia really is a different world and we need to be more aware of that world. I think it will be invading our world more and more in the near future.
At any rate, I expect to see Bangkok again. Next time, I plan to have more time to see more of Thailand and the rest of SE Asia, or perhaps China.
I received my two new suits from Jessie the tailor last week. I usually buy nice clothes, but I have never owned such nice clothes as these suits. The workmanship and detail are excellent, the fabric is gourgeous and the fit perfect. And so inexpensive. I was in the mall here this weekend and looked at the suits in one of the better department stores. They had some on sale for a similar price (slightly more) to what I paid Jessie. They were rags by comparison and would never have fit as well.
I really miss your massuese (I won't even attempt to spell her name). Please tell her I think she really helped the problem I have been having with my hip. If I could have convinced her, I would have brought her home with me. I know she was small enough to fit into my large suitcase. I might have had trouble explaining her to my wife, but I could have given it a good try.
So, thanks again, Joe. I'm looking forward to next time.

JJ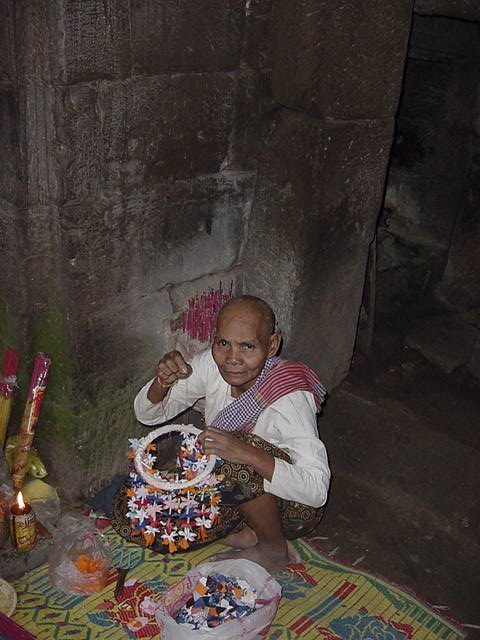 Joe,

Allison and I are still sorting photos from our memorable trip to Thailand. The Thai's as a whole are such a friendly and beautiful people. A couple of waitresses at our hotel taught us as much of the language as we could keep up with which completely changed the reception that people gave us - we got many more smiles! We took several pictures showing the contrasts and as you said contradictions in Thailand; the very old culture preserved along side the very new booming prosperity, gentle people with fairly brutal martial arts competitions; the children dressed in clean uniforms walking home from school through the busy streets, stopping to buy some cockroaches for snacks without the cares and cautions that we are compelled to indoctrinate our kids with here. The more you smile, the more smiles you get.

Since Allison was free to explore while we all traded, with help from Pat she was able to find a lot of the cool spots to take me after the seminar was over. Feeding the baby elephant and our elephant ride in the former capital of Siam was one of our highlights. Seeing the extend of the devastation of floods during the wet season, river taxis racing up and down the rivers, the spectacular temples and palaces, the never ending open markets, the house of Jim Thompson, the reviver of trade for the beautiful Thai silk ... all too much for one week. If we are fortunate enough to come again, we'll venture to the northern country and its riches.

As far as the trading seminar, I learned more than I expected, and only some of it was technical. Watching your discipline, patience, and organization; hearing the discussions that go on in your head about where stops are located and what will bring in buying and selling; hearing you evaluate various scenarios for a trade moving in your direction or moving against you; cross-market analysis to aid you in your decisions; your integrated view of several time periods; trading tight vs. trading loose, etc., etc., etc.. After the trading sessions we'd discuss what we learned and observed, and I spent time capturing as much as I could in my notebook. Weeks later I'm still writing and investigating the things that we experienced there. I also struck up some great friendships there. I'd recommend the seminar to anyone serious about trading - from those wishing to profitably direct their assets in an IRA account, to those presently in or pursuing a career in the trading profession, and anyone in between. Fantastic content especially if you exercise your powers of observation.

Thanks again Joe, we hope to get the chance to visit you and Pat again sometime soon in Thailand,
PW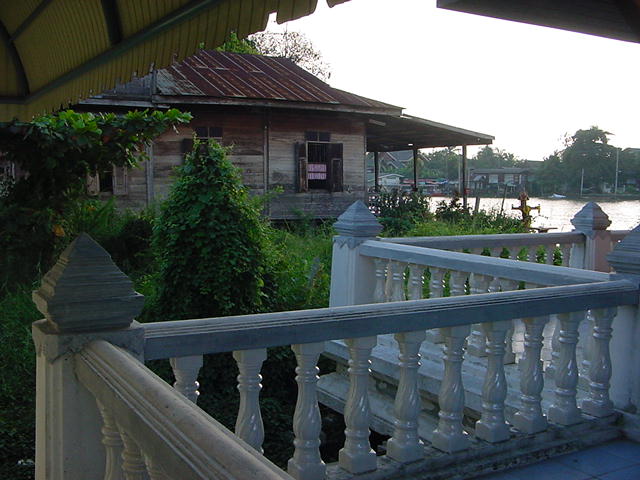 Joe,
I wanted to tell you what a great time I had attending your private seminar.
I have been a lot of places in the world and nothing was more rewarding then the time I spent in Thailand.
I was able to attend a great seminar with my mentor who is the smartest man I know in the trading business , and with only four other people what a great learning environment. Little did I know that was just the start, Joe and Pat then became the ultimate tour guides to Bangkok, both of them extremely knowledgeable , of what I think is the kindest culture in the world the Budest culture. We went to the most fantastic restaurants in the world and the best local eateries , you could never find these places on your own. We also were introduced to the man that make President Bush his suites and shirts and he made me the same custom suit for $250 US custom shirts $20 US that was awesome. Then came the night life WOW I saw and experienced things I never dreamed of.
I'm so glad I was able to see the beauty that a third world country has to offer , I'm also glad I took Joe's advice and came to Bangkok it turned out to be the dream trip of a lifetime. The one thing that stands out the most is that "I" took that leap of faith and trusted what my mentor Joe told me and it turned out better than I thought just like trading Joe's system it's the best and he's the best .I know have a trading system that I understand better since the seminar and even more than that I have a friendship for life that I never dreamed possible.
I am Blessed.
Thanks Joe,
D K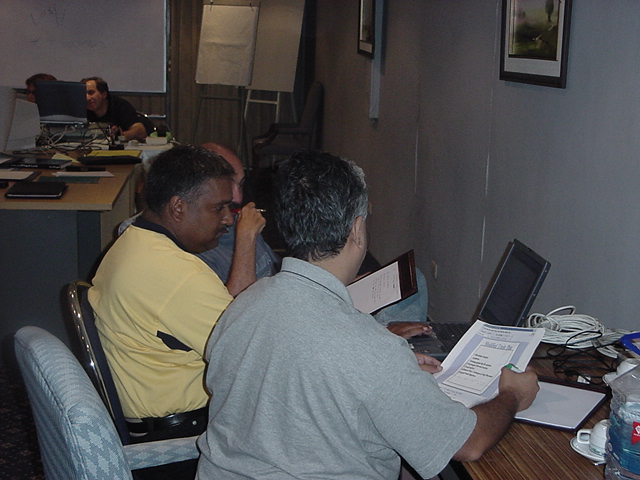 "Having read TWDL a few times and started applying the techniques the initial P-sem was excellent all round. It is clear that Joe has done enough of these to have a very good agenda for the two days including thorough checking of the fundamental understanding and some practice from the book rather than diving too quickly into actual trade discussion. I enjoyed this course more than any I have been on (largely due to the small group size and attendees being at a similar experience level). I would add that discussions not directly related to TWDL (eg about stress points, shorter exposure of capital at risk, reason for trading, why money may not be the test of a successful trader etc) which Joe is happy to talk about when the main agenda is covered were for me a key part of the value of the course - I would like to thank him again for sharing his knowledge of many years successfully trading - both with DN levels and generally. Having progressed in successfully applying DiNapoli levels to most of my trades since the course with my best trading month to date I can recommend the P-sem wholeheartedly - even if it means an international flight!"

MSM
Dec 2003

But also Joe - a very big direct THANK YOU for a fantastic course - seriously! I felt challenged mentally - something I haven't had for a while!

Bangkok visit

well having wanted to visit for 15 years and now by virtue of the course going there, I had a great time!! All too short on this occasion , but the amazing city that Bangkok is - hustle, bustle, 3rd and 1st world contrasts, friendly people and great food. Thanks to Joe for his useful tips on the website too. Am awaiting a couriered suit from Jesse! Another big thank you for the night out (!!).