CTP suite of DiNapoli Studies
Order Now

---
| | | |
| --- | --- | --- |
| | | The Coast Trading Package V5.0 - Available for purchase now! |





Compare for yourself. Below is the retracement tool in CTP. Here's the same tool in CQG. Differences in values are due to slight anomalies in data. The Confluence areas shown below have been displayed on 2 charts for clarity.

Below is the monthly DOW, showing the major support levels pre-calculated with the DiNapoli Retrace tool. This chart was shown In the Proprietary client forums early in 2000, as well as in a video we offer. The video was made in October of 2000. These areas were also shown on every public presentation I made at the time. The point being, that the two major support areas detailed below were identified months in advance of market action.

Note the two Confluence support areas on the following charts.

These areas were calculated months in advance of the subsequent rallies!
See what happens when those areas of Confluence are hit!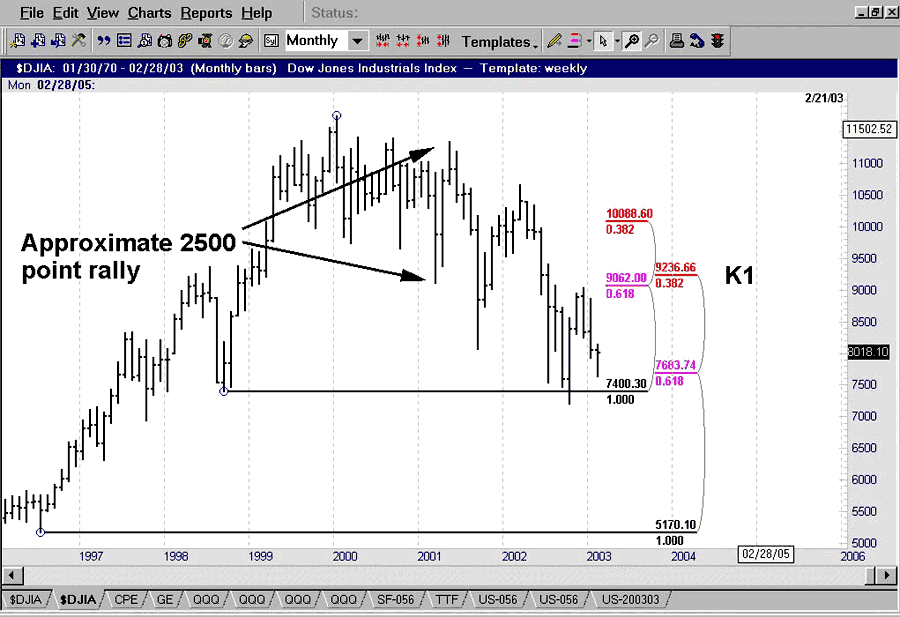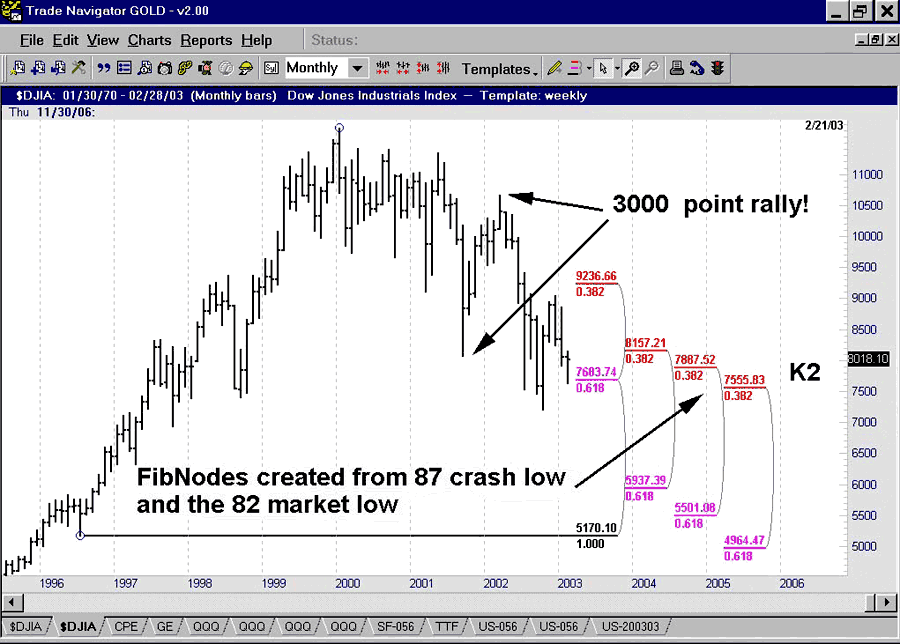 © CIS inc & Genesis Financial Technologies, Inc. 2004. All rights reserved worldwide