Trading Course
Order Now

---
Re-edited, Additional Charts, More annotations - Now in MP3



The Trading course:

The Trading course is a recorded two day seminar. It consists of 9 information packed MP3 audio segments, and well over 100 pages of charts detailing the concepts taught by Joe DiNapoli. Aspects of money management, psychology and gamesmanship not taught in the book "Trading with DiNapoli Levels" are presented here in great detail.

Note: we no longer offer the Proportional Divider and Applications Manual.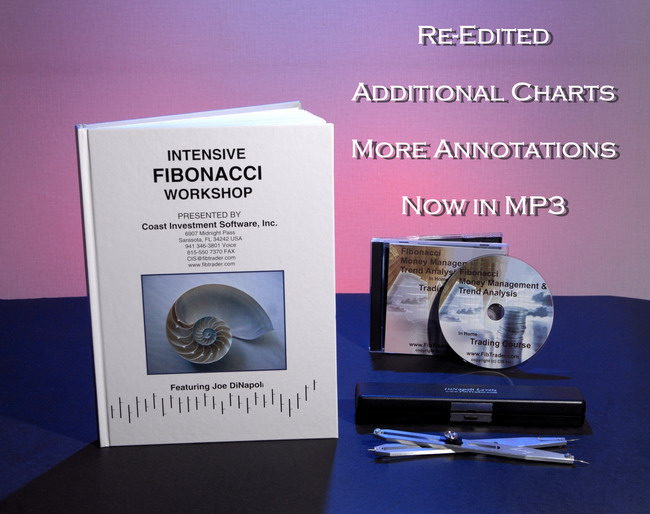 After over 20 years of acceptance by traders around the world, a new, updated MP3 version of the Trading course is available now! It's been re-edited, reformatted, and digitized in MP3 format. Additional charts and audio inserts have been added for improved clarity.

What's MP3?



We now offer the trading course only as an on line product. Click, View and learn.

"Your awareness of how the game is played, the pro vs. the amateur, the in-depth instructions of your methods, very, very good."
So, should I buy the course, should I buy the book, or should I take advantage of the package pricing deal and buy both? The Book "Trading with DiNapoli Levels" is only available in hard cover. click here